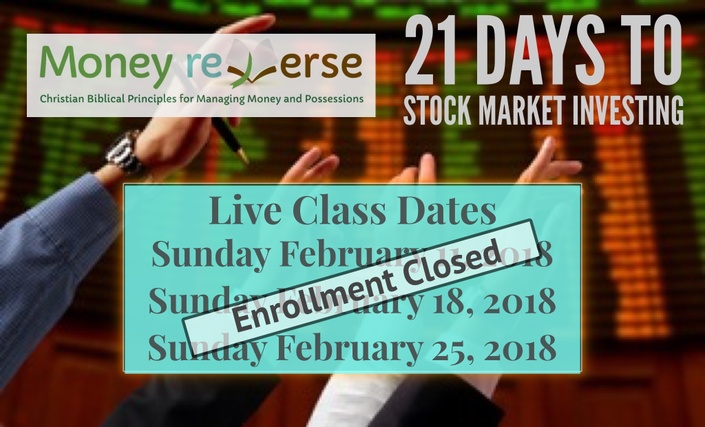 21 Days to Stock Market Investing - 022018
Learn to invest and trade in our US Stock Markets in 21 Days! Live class instruction and group coaching included!
Want to jump into stock market investing with confidence? If so, this class is for you!

No prior stock market knowledge required!
This is a live webinar style class designed for those that are starting to learn about the financial markets and trading. You will receive an elapsed 21 days of teaching and practical application homework assignments. You'll also receive group stock trading coaching in 60-day virtual trading exercise. Learn by trading against the real market with virtual money!
The 21 elapsed days of this course includes 3 live class meetings. Each live class teaching is 2 1/2 hours in length. The schedule for the next course is as follows:
Live Class Meeting Schedule
Day 01 Sunday February 11, 2018 5:00 PM CST
Day 08 Sunday February 18, 2018 5:00 PM CST
Day 15 Sunday February 25, 2018 5:00 PM CST
You won't fall behind if you can't make it to a scheduled live class session. All live teachings will be recorded and made available for student viewing within 24 hours following the teaching. Each class includes summary notes and checklists needed to assist in the completion of the assigned practical application homework.
Get these investing questions answered in this class:
What are stocks and why should we invest?
What are market sectors?
How do I find and analyze potential stock investments?
How do I open a brokerage account?
Why do markets move the way that they do?
What is my investing personality?

What is the best stock market trading strategy for my risk personality?
What are mutual funds and ETFs and can how do I evaluate and buy them?
What are some strategies that I can use to invest in stocks?
What investing principles are given to us in the Christian Holy Bible?
Here's what you will get…
Christian Biblical principles on investing and money management.

Trading and investing knowledge of stocks, ETFs and Mutual Funds.
Classroom style stock market trading instruction with take-away materials. No tools or subscriptions to purchase!
Individual Investment Risk Assessment – we profile your risk tolerance!
Brokerage firm comparison tactics – select your brokerage with confidence!
Practical application weekly homework. Put what you learn into action now!
60 days post-class coaching via virtual trading in the real market!
6 month access to Money reVerse exclusive investing virtual community. Additional live advanced teachings every month!
So much more!
This fun and fast paced class will bring fast results!
Here's what others are saying about the 21 Days to Stock Market Investing Class:
"Very excited learning from Money reVerse 21 Days to Stock Market Investing class. Life changing for me!" P. S. - Fort Worth, TX
"The 21 Days to Stock Market Investing class was very empowering and entertaining. Ms. Carolyn makes learning how to trade fun!!"L. C. - Carrollton, TX
"Thank you for sharing your gifts and talents with us. You made these hard working sessions fun and memorable!!"G. D. - Plano, TX
"Thank you for sowing into our lives over the past three weeks. May the Lord exponentially bless you to do more for the Kingdom. I have just placed my first order for a mutual fund, using the principles you shared with us."C.M. - Plano, TX
"Your talents and heart continue to bless my household, thank you. As I promote how simply and practically you took us from zero to market capable, I am amazed at how many people don't invest or manage their investments. I thought I was part of a minority. Needless to say, I have several new students for you. Enjoy your season, teacher!"L.C. – Carrollton, TX
"I think the class you taught is a bargain! The stock instructional information I have seen is focused on someone's "system" instead of focusing on basics so that someone can understand the "system" and determine what is best for them. I think your class is unique and valuable."J. B. – Trophy Club, TX
"I learned a lot more from you about stock market basics than other books and e-mails I have read. In fact, many things that I hear about stocks that did not make sense before are making sense now." N. S. - Dallas, TX
Your Instructor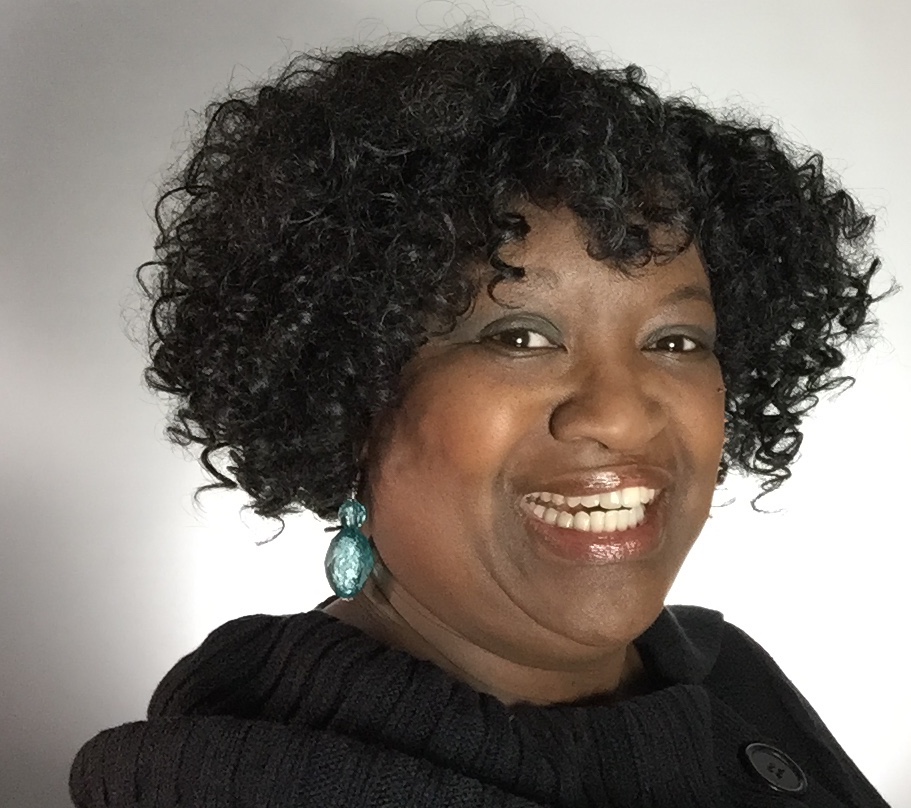 Carolyn is a Certified Financial Education Instructor (CFEI), Candidate for CFP certification and a Certified Belief Therapist (CBT). She is the founder of Money reVerse (www.MoneyreVerse.net), an organization that teaches and encourages empowerment using a Christian Biblical foundation. Her areas of expertise include faith and finances, debt reduction, credit management/credit score, investing / stock market, managing your financial reputation, leaving a legacy, spending plan creation, saving, retirement planning, financial authority, financial literacy for youth, tithing and giving.
Carolyn is an example of the Money reVerse vision as she is an outstanding financial manager, debt free, a cheerful giver, financially credible, a saver and investor, a high-income producer, family supporter and is building a legacy for her family,
Frequently Asked Questions
When does the course start and finish?
This course has some self-paced assignments along with three scheduled live webinar class lectures. The dates and times for the live webinar teachings are detailed in the above listed course information. Recordings of these live lectures will be available in your Money reVerse University class area if you are unable to attend these sessions live,
How long do I have access to the course?
How does lifetime access sound? After enrolling, you have unlimited access to this course for as long as you like - across any and all devices you own.
What if I am unhappy with the course?
This course is guaranteed to provide you the education to research and trade stocks and ETFs after completing the 21 days of coursework and 60 days of virtual trading or you'll get your money back.* Requests for a refund will require that you show proof of attending the 3 live instructional sessions and completing the assigned homework. If this level of participation from you did not result in the course meeting the Money reVerse above detailed guarantee, we will happily refund your money!
This course is closed for enrollment.